S

oftware for

p

roduction control:


S

ET Analyze

SET Analyze is a software tool, which delivers a simple overview for the productivity and efficiency of plants and machines. This overview base on the OEE-data evaluation (Overall Equipment Effectivness).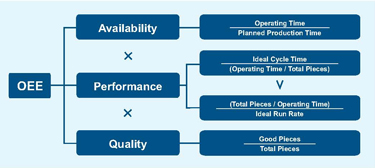 This OEE-data evaluation shows the efficiency of a production unit in percent and is a standardized assessment basis in the industry. The analysis is made by available informations of the control system.
S

ET Analyze supports
the optimization of manufactoring machines
the advancement of efficiency factor through increasing plant capacity
Furthermore SET Analyze can reduce faults and can prevent unscheduled standstills.