Z

imbabwes Minister of Energy visited

SET

September 22nd we had a delegation from Zimbabwe as guests, led by the honourable Minister of Energy, Mr. Zhemu Soda.

The gentlemen were impressed by our concept and the possibilities for decentralized energy supply with the SPP-50 Energy Cube. A smaller version of the SPP-50 Energy Cube was inspected with great interest. It was two solar and wind power containers that will go to a university in Jakarta, Indonesia for educational purposes.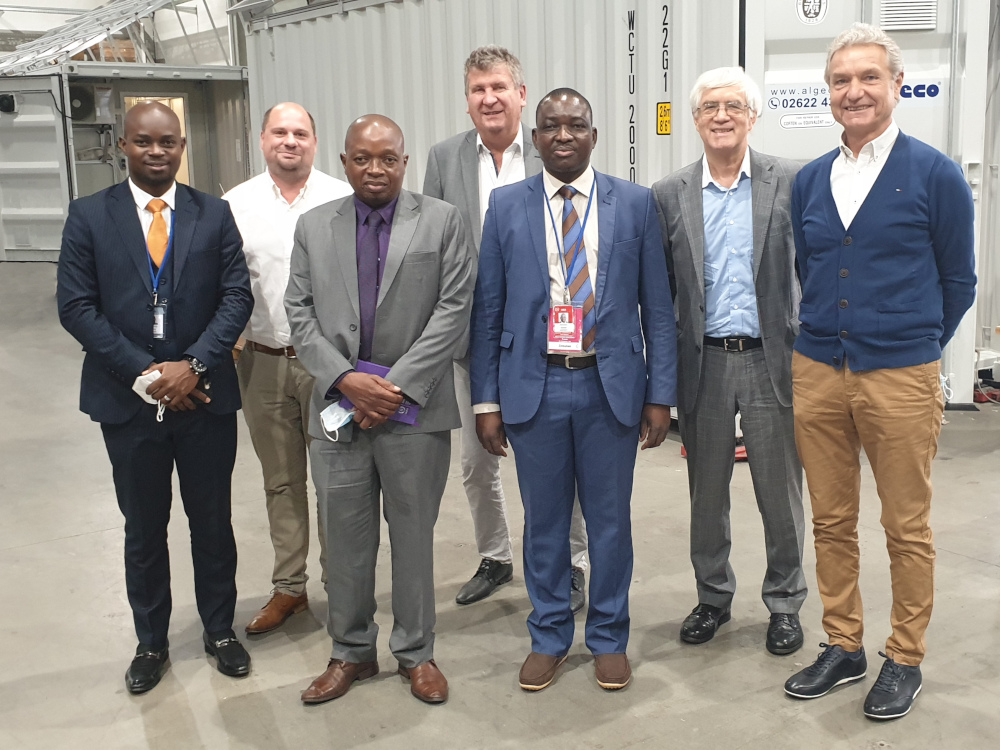 At the end of the meeting, further discussions were agreed on possible future cooperation opportunities between SPPI-GmbH and the Ministry of Energy in Zimbabwe.